Employment: Jobs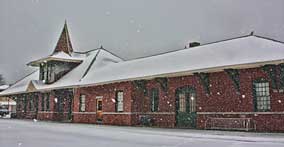 City Job Listings:
Ordinance Inspection Officer (See PDF)
Motor Equipment Operator 1 (see PDF)
The Department of Public Works (DPW) is accepting applications for full-time Summer help. Pay rate is $13.20 per hour. Applicants must be 18+ and have a valid driver's license.
The Youth Bureau is now accepting applications for instructors and assistants for following programs. Each position is approximately 12 hours per week starting July 5th.
Summer Fun Group
Soccer
Tennis/Pickleball
Basketball
Flag Football
Baseball
Softball
We are also accepting applications for lifeguards for Kurt Beyer Pool.
For an application, visit our human-resources page and submit to City of Norwich Human Resources, One City Plaza, Norwich, NY 13815. Applications can also be picked up at City Hall.
---
If interested, send resumes to Director of Human Resources, City of Norwich, One City Plaza, Norwich, NY 13815.
If you are looking for current civil service exam information please go to civil service exam postings.
---
THE CITY OF NORWICH IS AN EQUAL OPPORTUNITY/AFFIRMATIVE ACTION EMPLOYER