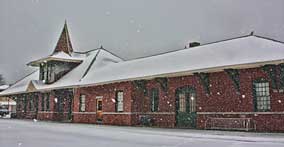 Employment: Jobs
The City of Norwich is seeking a School Crossing Guard
This Part Time position is responsible for assisting children in crossing the street at an assigned post during hours when students are entering and leaving school.
Desirable Skills Include:
Ability to be firm yet courteous with the public
Ability to get along well with children
Good powers of observation
Physical condition commensurate to the demands of the position
If interested, submit Civil Service application to the Deputy Clerk, City of Norwich, One City Plaza, Norwich, NY 13815.
---
Additional vacancies (if any) are listed here (external link). If you are looking for current civil service exam information please go to civil service exam postings.
---
THE CITY OF NORWICH IS AN EQUAL OPPORTUNITY/AFFIRMATIVE ACTION EMPLOYER