Search this site:

---
Links marked with * are PDF files
---
City of Norwich Youth Bureau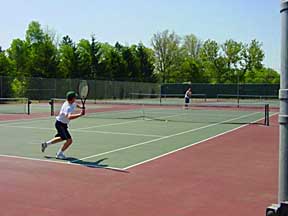 The City of Norwich Youth Bureau organizes and directs summer and winter activities designed to benefit the youth of the City and townships of Norwich, North Norwich, Plymouth, Preston and Pharsalia. Most programs are offered free of charge.
Believing that today's children are tomorrow's leaders, the Bureau provides fun and educational activities for children. Summer activities, winter ice skating, and more, the Youth Bureau is an important part of the City of Norwich's commitment to the future.
You may e-mail the Youth Bureau at rmason@norwichnewyork.net or call them at (607) 334-1206 (8 AM to 12 PM)

Robert D. Mason - Youth Bureau Director
James R. Wysor - Recreation Coordinator
---
Norwich City Administrative Offices are located at One City Plaza, Norwich, NY 13815
©Copyright 2001-2014 City of Norwich, All rights reserved. No part of this site may be reproduced without written permission.